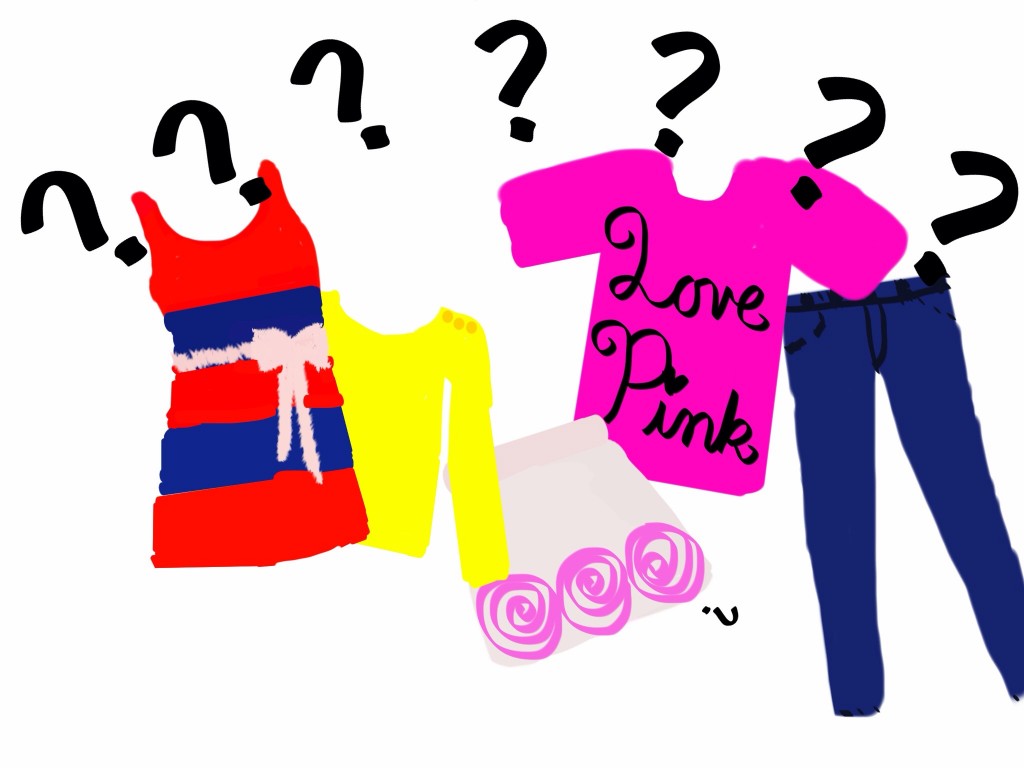 In the book Cosmic, Liam is reading Talk To Your Teen, and here's my advice.
Clothes. This is the major thing for many girls. A t-shirt and a hoodie, basketball shorts, and a pair of sneakers are probably the everyday thing for guys (I'm sorry if your boys wear something else, I'm in a family of 3 girls). Girls, you have every kind of jeans- colored or not, skirts- short or long, dresses- formal or informal, shirts- printed or plain, shoes- boots or sneakers, accessories- necklaces or earrings, etc.
If you have one or more girls always thinking about what they should wear as well as what they want to wear, here's a solution. Let your teen wear what she wants to, but limit her boundary. Don't spend your money buying her clothes unless you know she'll like them, because you might have very different tastes (I know this from my own experiences).
Ask and listen about her style and taste. I prefer not suggesting super short skirts or shorts and strapless shirts or dresses until she is at an age when she absolutely wants to. In other words, don't give her clothing that reveals too much skin when worn.
Also, check that your teen dresses appropriate to the weather. Remember, none of this will be easy if your teen is obdurate about what they wear unless you talk about it, and listen to them.
Posted with Blogsy