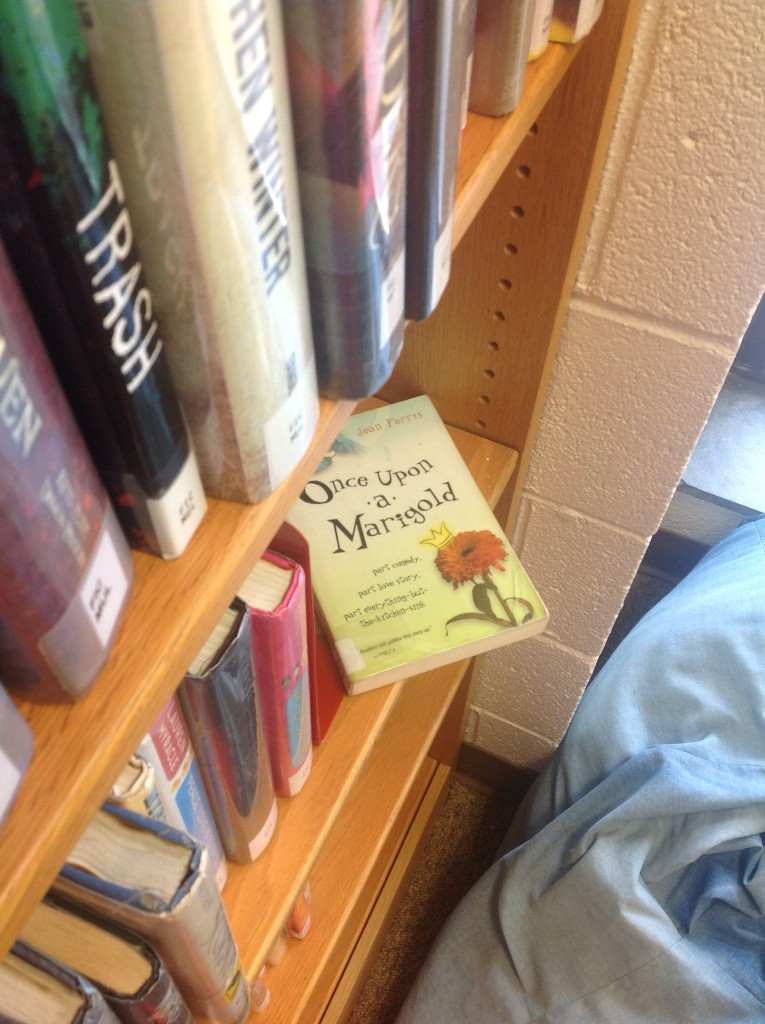 Photo by Lana
A few weeks ago, I read Once Upon a Marigold by Jean Ferris. I think this book is very interesting and cheerful. It's genre is fairy tale and the book does very well portraying that. I won't give away the surprising end, but I will tell you a summary.
Ed the troll was walking around in King Swithbert's woods one day and saw a small boy dressed in a blue velvet suit. Ed went up to the boy and asked why he was there and what his name was. The boy told Ed that his name was Christian and that he ran away from home because his parents did not care about him. Ed told Christian that he could stay with him for a night then he would return Christian to his family the next morning. Christian stayed the night in Ed's crystal cave, but when morning came, Christian would not leave under any circumstances. So Ed raised Christian as his own.
Christian, who was far into his teens by now, was walking in the woods and saw the Princess from afar sitting on her terrace reading a book. He was instantly fascinated by her, so he grabbed a pigeon, attached a note to its wings, and flew him off to the Princess. She responded and they started to talk very frequently. He falls in love with Princess Marigold and tries ways to become closer to her. Will he get caught trying to get to the Princess and get thrown in the dungeon? or will they fall in love and stay together forever? Read more to find out.
I recommend this book to readers that enjoy fantasy or fairy tales!
Posted with Blogsy