Animals are always fun to see. In India there are animals all around you as you are walking the streets or riding down the road. Some are animals you expect to see and some are unexpected. Snake charmers can be found everywhere. This one was at the Pushkar Camel Fair.
And this is what it sounds like:
Snake charmer Pushkar Camel Fair October 2014 from Patti Donnelly on Vimeo.
Cows are sacred and wander the streets freely. Early in the morning, cows walk around the village getting the first bread of the day from each family. They are harmless, but watch out for the horns when you pass them in a crowded street!
There are many species of birds to enjoy.
Monkeys are probably my favorite. They have such personality. My mom had two monkeys as pets.
I love the cows and the monkeys always make me smile, but monkeys and cows together are the best! Sometimes they share and sometimes they do NOT!
Drinking together
The cow would like some naan. The monkey is not interested in sharing.
Camels, camels everywhere at the Pushkar Camel Fair.
Of course there were horses too.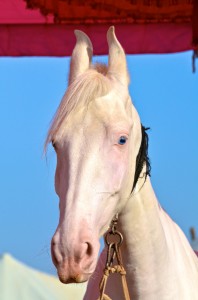 The camel symbolizes love. I love my family for sharing the world with me. There is still so much to discover and learn from other people and other places.